Jo Fisher is a Leadership Coach (ICF ACC) & Coach Supervisor (CSA Supervision Diploma) and holds a Masters in Management from the Graduate School of Business, University of Technology Sydney. Jo has over 20 years experience in ICT most recently holding the position of Asia Pacific Leader for Organisational Development, Diversity and Coaching.
---
Jo is a consultant to organizations, focusing on Coaching, Mentoring, Supervision and Executive Reflection. Jo has over 10 years high level coaching experience across Australia, New Zealand, Asia and Europe. Jo's coaching experience is in large complex multi-national technology organisations. Jo coaches at all levels and across all skills. She has coached a broad client group from emerging talent through to regional and global business executives. Jo has strong coaching experience in cross culture (Asia wide focus), change/transformation and women's development (coaching many women to break through their glass ceilings. Jo has a no nonsense conversational approach to coaching and creates a trusting and supportive environment where the client feels safe to push themselves and be pushed. Jo is passionate about supporting people to discover and then reach their potential.
---
Jo uses technology in her coaching with a mixture of face to face, video conference and audio conference to connect with her clients in a way that best suits them. This enables her to coach without geographical boundaries and allows her clients to connect with her any time or place in their busy schedules. This also provides real interaction ability for those executives who interact with others using technology managing virtual teams or interacting with their leaders and peers who are off shore.
---
Jo has a proven success in corporate executive women's development programs and developed and hosted executive programs across Asia for the last 4 years. Jo can deliver end to end women's development programs to support women at all stages of their career. Jo's passionate about supporting and developing women to achieve beyond their vision, ensuring they are self-aware and equipped to break any glass ceilings. Jo believes in supporting women from early in their careers so they can harness their power within, taking control and driving their careers.
---
Jo has more than 20 years corporate experience and most recently been a corporate executive managing functions across Asia Pacific. Jo's corporate experience lies in various areas of Asia Pacific Human Resources.
---
Jo resides in Sydney, Australia with her husband and three young children. Find out more about me!
About Andrea Ibbott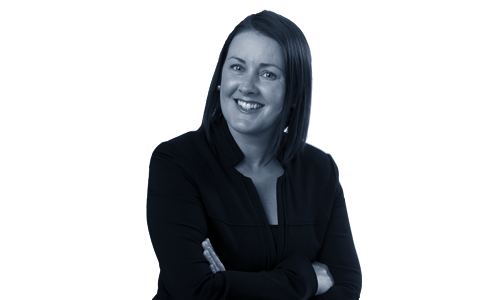 As a senior consultant, Andrea Ibbott brings deep insight to the relationships between employees, managers and organisational strategies. She has over 22 years of experience in national and international roles. During her 11 years in senior HR roles at General Electric, she was responsible for large client groups across Asia Pacific.
Andrea is an executive coach and Andrea's coaching experience spans a diverse range of employees and clients.  Andrea is a certified coach with Institute of Executive Coaching and Leadership Australia.
Andrea is not only experienced in coaching individuals but also facilitating group coaching programs such as change implementation, employee engagement and cultural change. Andrea is particularly experienced in supporting clients who are working through career transitions and senior leaders who are trying to make it to executive level. In this regard she leads them through a comprehensive 360 degree feedback process which enables leaders to gain real insight into those traits which will help them to achieve their goals and those traits that will potentially derail them. With these insights the aim is to then help leaders to take actions that will see them reach their full potential.
She has lived and worked in Asia and has worked across a diverse range of industries including Recruitment, Finance, Manufacturing, Energy, Oil and Gas, Government, Hospitality, Entertainment and Business Consulting. She is experienced in working with complex matrix organisations as well as small private and local organisations and understands that the needs of every organisation can vary greatly, as can the needs of their employees.
Andrea also has extensive experience in all aspects of HR and over the years has specialised in talent management and acquisition, organisational design, organisational change, performance management, succession planning, working in global and virtual teams, diversity initiatives, HRMS, business start-ups, restructures, acquisitions & integrations.
Andrea relocated from Melbourne to the Albury-Wodonga region several years ago where she now resides with her husband and young daughter. Andrea is now leveraging her skills and business experience as a coach and HR specialist in the region.
Tools: Six Sigma, DiSC, Situational Leadership II, Interview & Assessment
Find out more about Andrea!
Suggested reading and TED talks
Connect with Jo to find out how she can work with you or your organisation.
Complete the form and Jo will get back to you.
Alternatively you can call her on +61 (0)2 8091 2040.
We'd love to hear from you, please share your story about working with Jo!
Please note that by writing a testimonial using this form you are granting Jo Fisher Consulting permission to use this testimonial on our website or for other promotional purposes.
(First name, role type and location displayed only unless you otherwise specify).